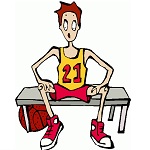 Important Note: The final decision of an aluminium bench seat height, ALWAYS finally rests with the person authorising the Purchase Order or sending us their enquiry for a quote. Please advise us of your preference to seat height for your location and State. Each State has its own seat height requirments, please check with your local relevant authority.
General Bench Seat Heights can be:
Prep/Infant: 300mm (H) or 350mm (H)
Primary School: 350mm (H) or 400mm (H)
Secondary School: 400mm (L) or 450mm (H)
Adults: 450mm or 500mm (H).
Please Note: NSW 'School' Bench Seat Height can be:
Prep/Infant: 300mm (H)
Primary School: 350mm (H)
Secondary School: 400mm (H)